June 2022: The club has held its first event at our new site. "Raising Steam" was an opportunity for miniature traction engines and other road steam vehicles to take a run around the club area and access road. Photos have been added to the gallery.
May 2022: Great progress is being made with the clubhouse.
​It will soon be ready for painting and fitting out.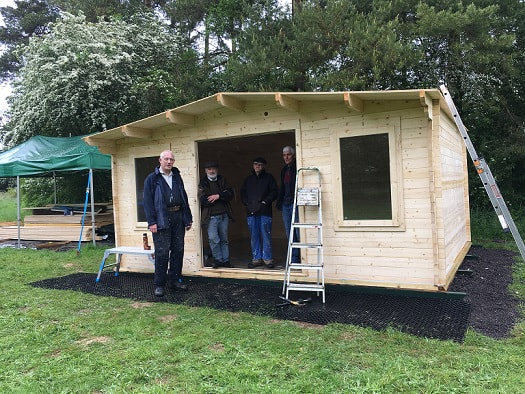 April 2022: members have made a start assembling the new clubhouse.
A short video is available below (unfortunately it is not possible to embed the video in the website).

April 2022: The parts of the new club house are on site and prepared for assembly now that we look forward to drier weather and drier ground.

January 2022: This marks the start of the club's 40th anniversary. We are planning to celebrate later in the year, hopefully including the running of the first trains at our new site.
October 2021: The club has a new home on the outskirts of Stanstead, Essex. This will allow the club to re-establish its own clubhouse and railway with occasional public open days.
Much of the track and rolling stock is already in temporary storage on site. The new clubhouse building will be delivered shortly, ready for assembly.